Truely Unique
Every American West product is hand tooled from hand dyed 100% leather cowhide.
This adds to the beauty and individual variations to make your American West product truly unique.
American West
Dating back to 1986, we are very proud of our heritage of making 100% genuine leather products. Each American West item is hand tooled, hand stained, and handcrafted by our artisans. Every piece is a unique creation just like all of the hard-working people we are honored to serve and call our customers.
At its heart, American West is a family business with generations of families who have proudly crafted our products for the generations of families who have proudly worn and carried our creations.
The American West family does the entire process from the tannery, to the hardware foundry, to the assembly process by hand, one at a time, allows us to customize your leather products to fit your needs.
To serve other families like yours is why we are here and that's who we are.

We Are
American West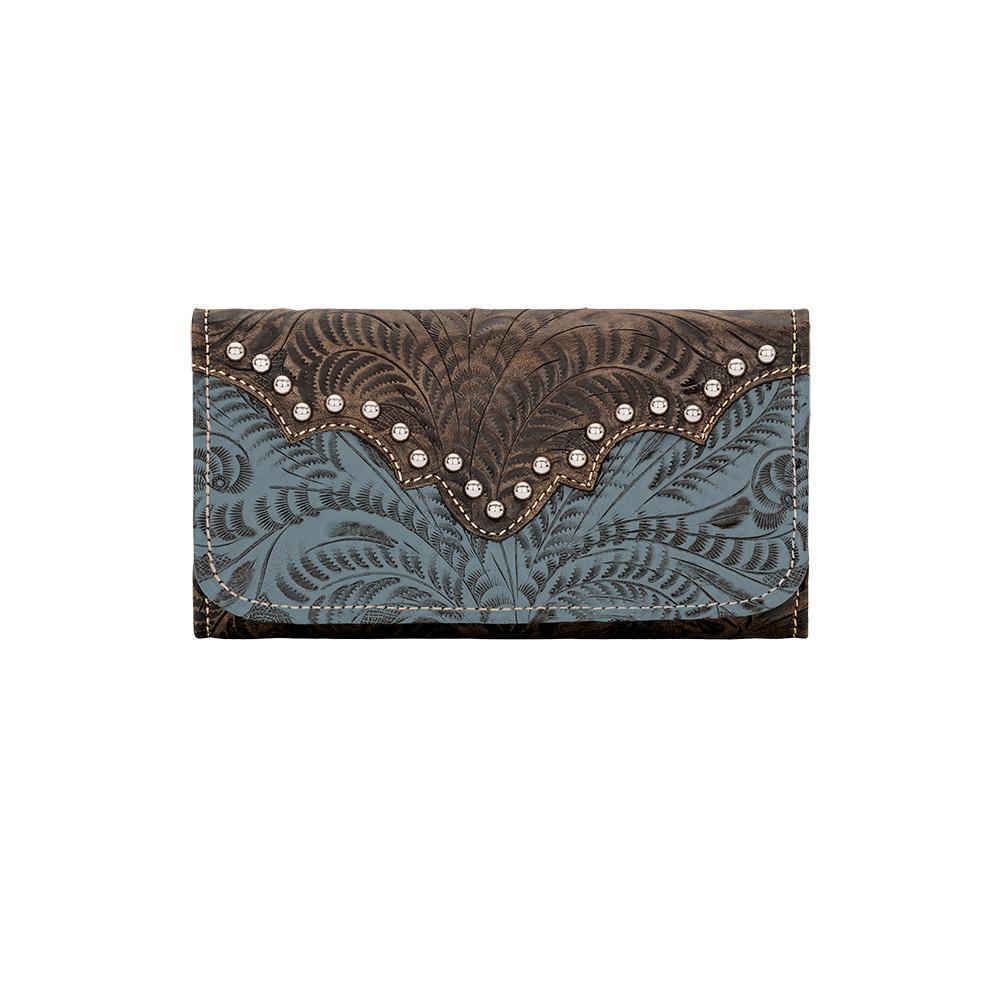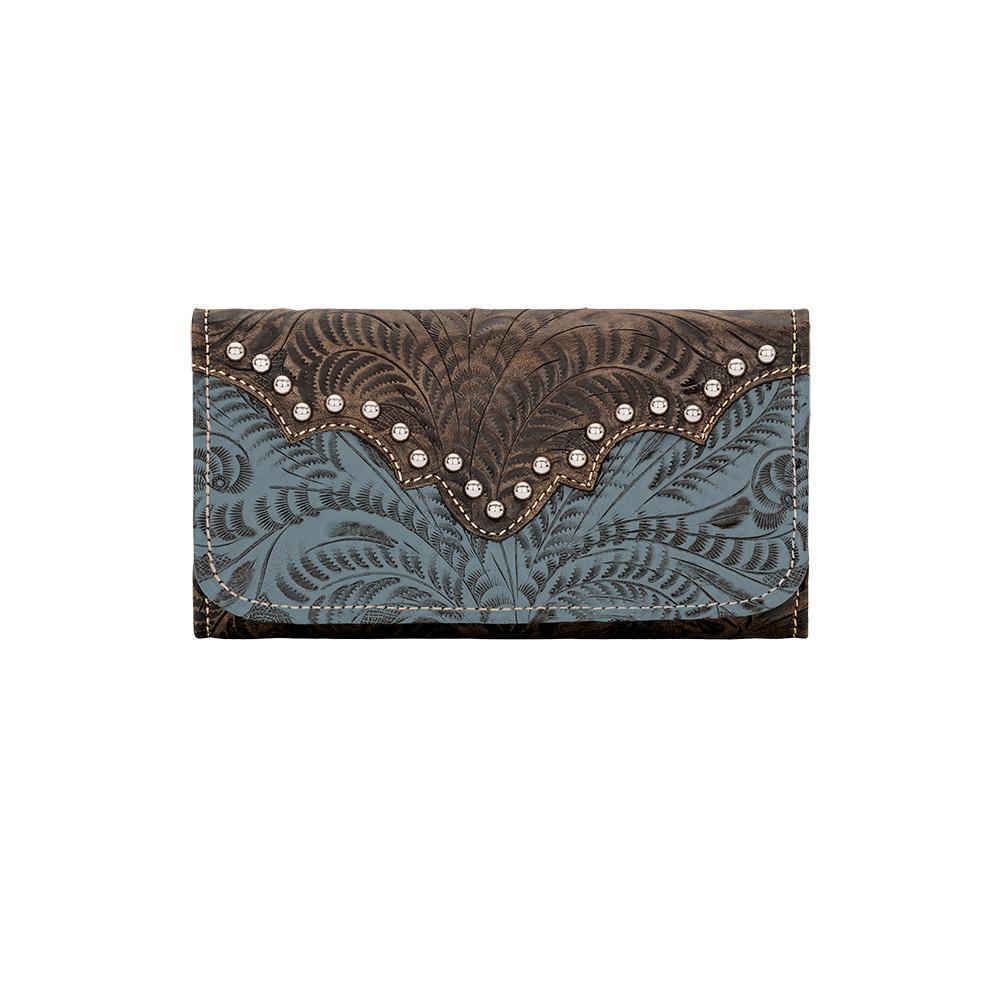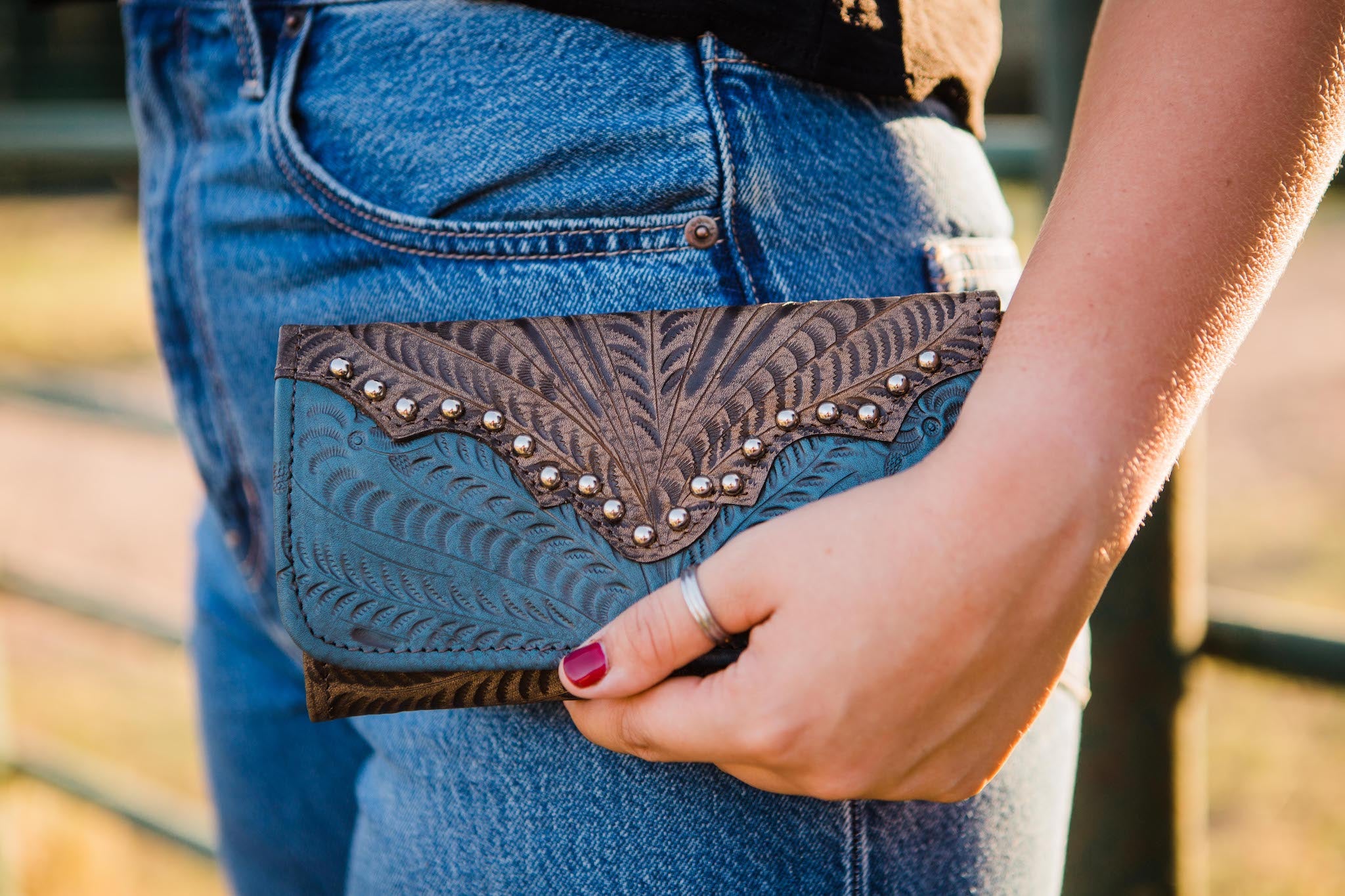 Section
Drop element here!